Our History
From humble beginnings and throughout our history, Liberty Hardware has experienced decades of industry and cultural change that has influenced our leadership in both design and innovation.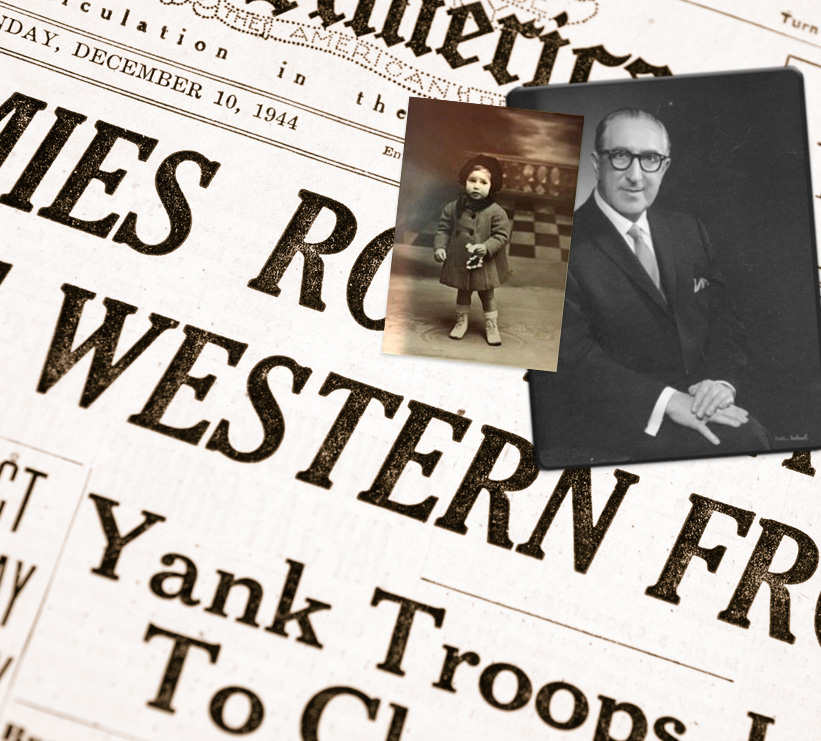 The 1940s
For the second time in 25 years, the world is at war with great consequence for Jews who call Europe's mainland home.
1941:
Produce importer Morris Loeb flees Paris with his family to avoid persecution and moves across the ocean to New York City.
1942:
Loeb opens a hardware company on Hudson Street. The one-room office holds one machine and makes bullet catches for parlor doors. He calls the company Liberty Hardware, named for the country that gave him freedom and the opportunity to provide for his family.
1948 - 1949:
Loeb moves the company to Long Island City in Queens and begins making and selling kitchen hardware; primarily hinges but also kitchen knobs, handles, and catches.
The 1950s
It's the birth of consumerism for Americans rebounding from the hardships faced during the war. Housing prices were affordable, leading to the birth of suburban living. Televisions become commonplace, with shows featuring kitchens that were bright, sunny, and showcase fancy appliances that families could afford for the first time.
1954:
Loeb begins importing kitchen hardware from countries such as Italy, Germany, and Japan.
1955:
Liberty Hardware applies for its first patent.
1958:
The patent is awarded.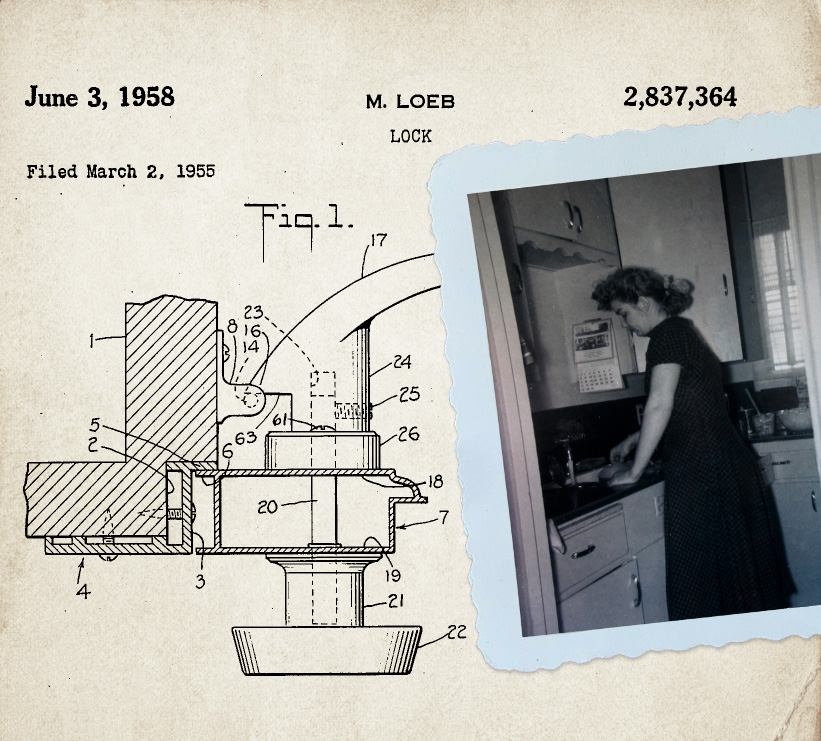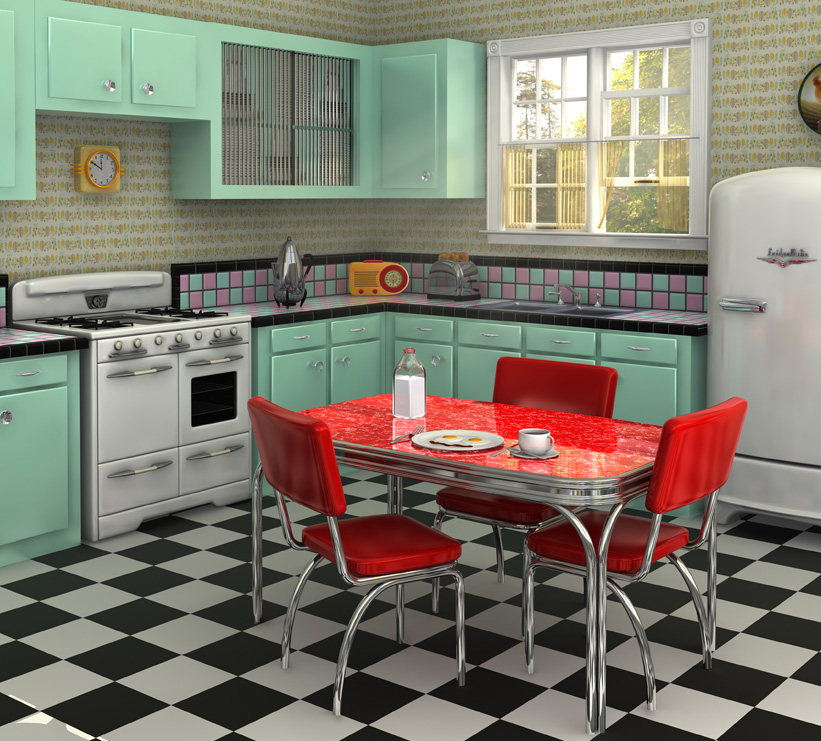 The 1960s
The 1960s saw a dramatic change in home and interior decorating styles. Modern, almost space-age design is the most popular style for decorating, with shiny, chrome accents highlighting the home. Design moves away from the conservative 50s to a more liberal finesse.
Morris begins to think about the future of the company and steps away from most of the manufacturing to focus on sales. Being a natural-born salesman and speaking multiple languages, he is able to connect with customers all over the world.
Liberty Hardware continues to thrive under his leadership with products representing cultural trends.
The 1970s
Home designs in the 1970s revert to more traditional styles, using polished brass finishes that add a rich accent to warm wood and earth tones. Designers begin to think about the human factor, the ways in which people use their homes.
1971:
Lothar Mayer purchases Liberty Hardware and moves the company to upstate New York. Loeb stays on with the company and continues to work in sales.
1973:
Liberty Hardware begins selling catches, casters and furniture handles to furniture makers, seeing great success in North Carolina because of advancements in assembly line production.
1978:
Liberty Hardware splits into two divisions: furniture hardware and architectural hardware. The new division is called Liberty Architectural.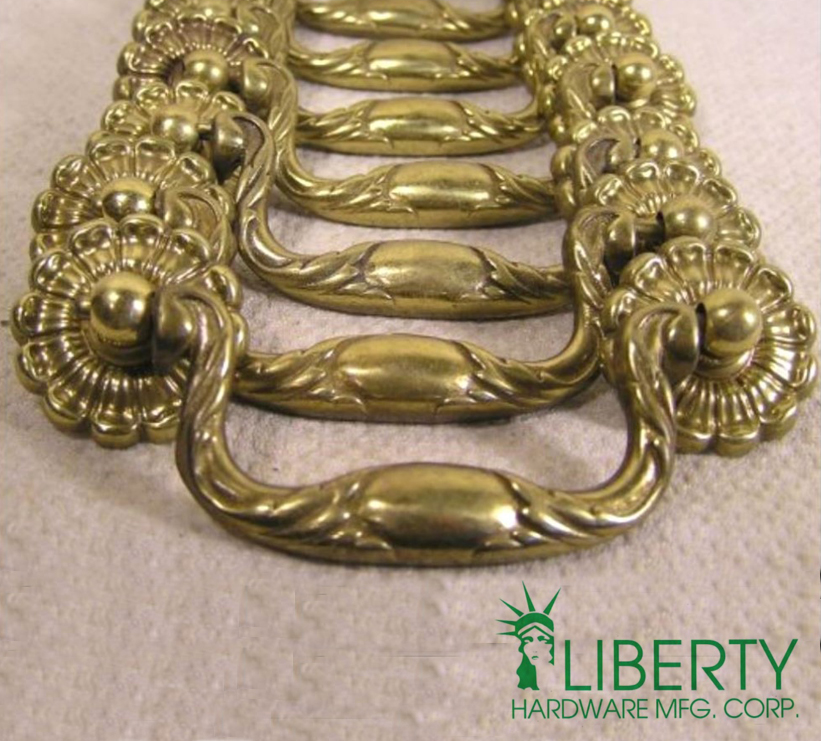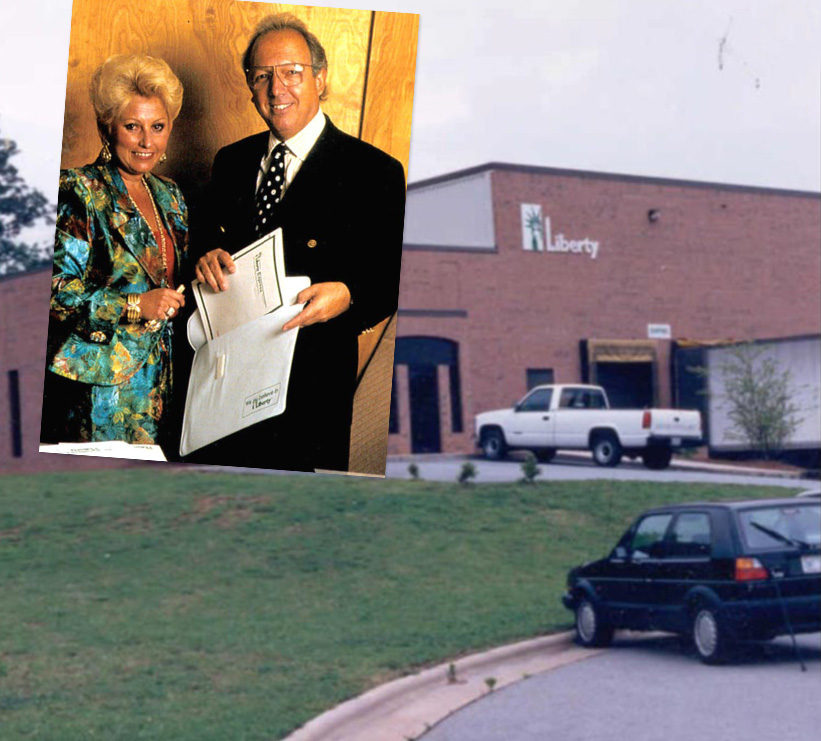 The 1980s
The decade is one of decadence, with pop culture TV shows like "Dynasty" and "Dallas" becoming an influence for looks that are polished, glittering and over the top.
1982:
Morris Loeb passes away and Liberty Hardware is relocated to High Point, North Carolina. Liberty Architectural is later sold. Lothar Mayer begins sourcing hardware production from Korea and China.
1984:
Mayer and his wife, Carlyn, develop a more ornate line of hardware, showcasing designs on decorative pillows in glass cases at trade shows, setting Liberty Hardware apart in a growing field.
The 1990s
The internet begins to influence society on a grand scale, decisively changing consumer attitudes and the retail environment. This major shift births a sort of renaissance in the home. Retailers such as The Home Depot and Lowe's are growing at tremendous rates, giving Liberty a new opportunity to sell hardware to consumers.
1995:
A 126,000-square-foot distribution center is opened in Greensboro, North Carolina, as a result of significant growth within The Home Depot's cabinet hardware business.
1997:
Liberty Hardware wins placement of the house numbers business with the Target Corporation, increasing its product line to more than 10,000 SKUs in just two years. Liberty also becomes one of 42 companies acquired by Masco during a five-year period of massive growth.
1999:
Liberty Hardware acquires Brainerd and Showcase Brass and ceremoniously breaks ground for a new facility in Winston-Salem, North Carolina.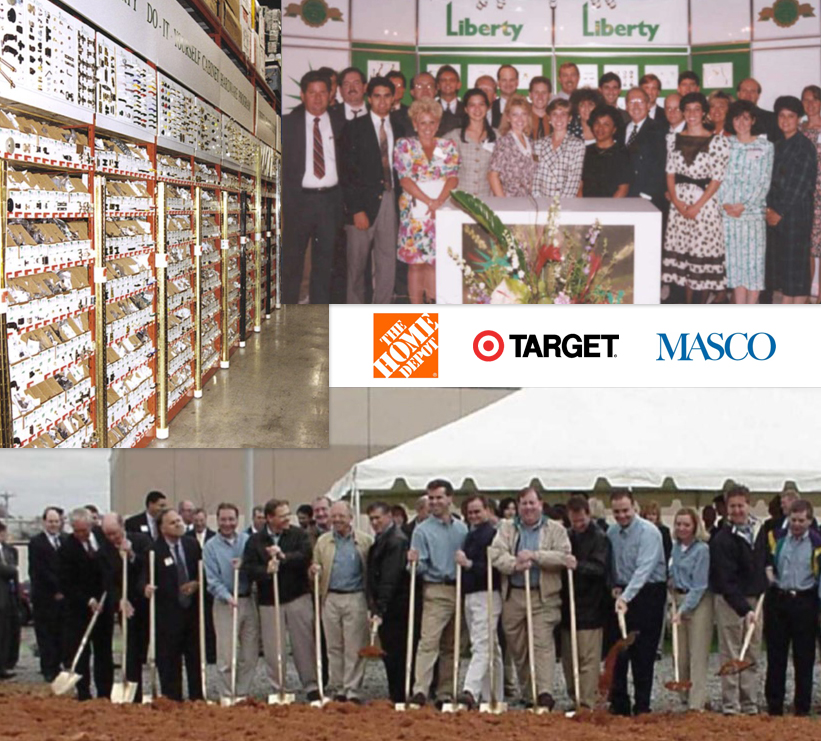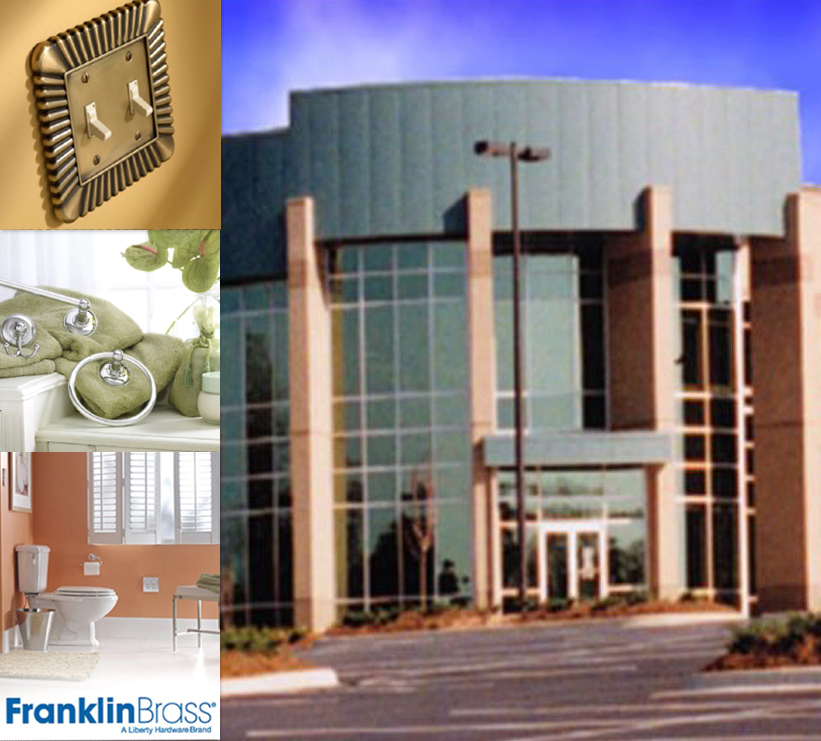 The 2000s
It's a time of expansion and growth at Liberty Hardware as the country experiences a surge in patriotism stemming from 9/11. Due to the sharp decline in travel, there's a resurgence of nesting.
2000:
Liberty Hardware expands its retail presence to the United Kingdom.
2001:
Liberty Hardware builds a new facility and moves its operations to Winston-Salem, North Carolina.
2002:
The introduction of hook rail is followed by wall plates at Lowe's, creating significant growth there as a result.
2005:
Bath Unlimited integration is completed, and Liberty Hardware's business soars with the addition of bath hardware and bathroom safety hardware to its product offerings.
The 2010s
Liberty Hardware launches a wholehearted innovation effort, finding new ways to help the customer transform their house into a home.
2012:
Loeb begins importing kitchen hardware from countries such as Italy, Germany, and Japan.
2015:
Liberty Hardware applies for its first patent.
2017:
The patent is awarded.
2019:
The patent is awarded.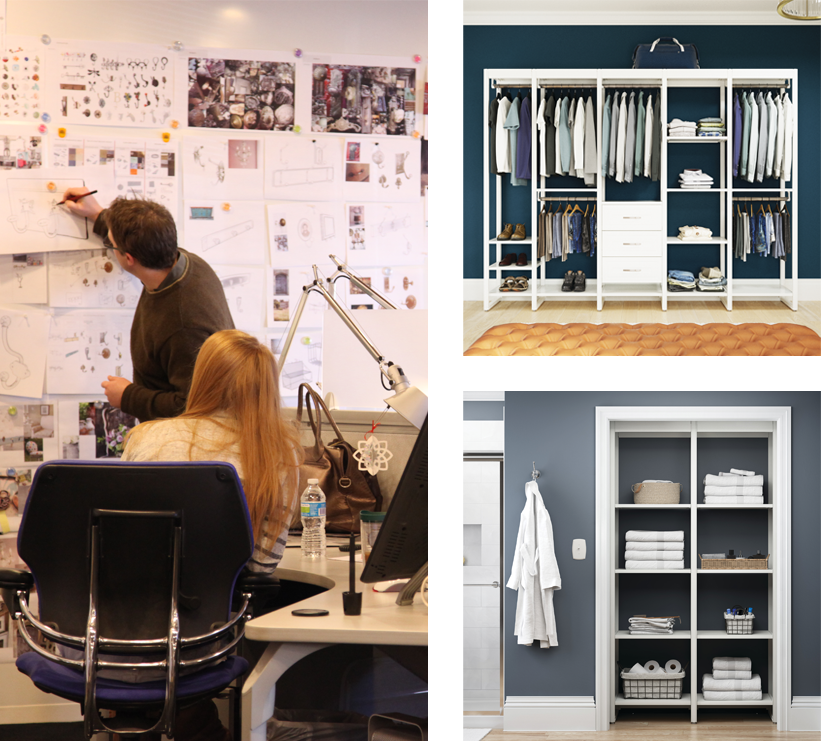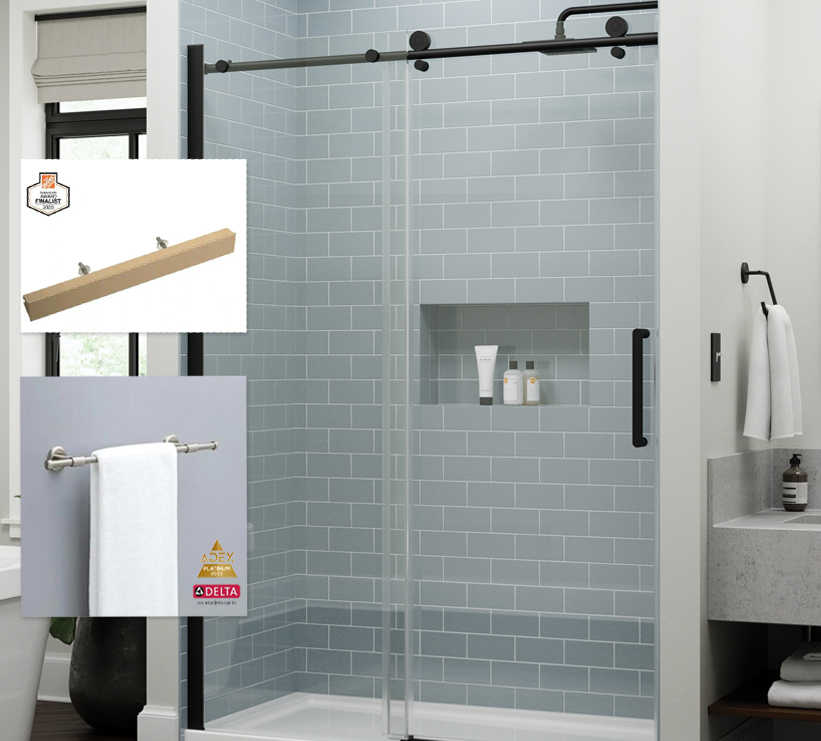 The 2020s
Liberty Hardware expands into the online retail space and continues to innovate, which pays off in prestigious design awards.
2020:
Adjusta-Pull cabinet hardware receives Platinum recognition from ADEX. The Matte Black Delta Exuma Shower Door also scores top honors from the global awards program.
2021:
The Delta Westdale Adjustable Towel Bar earns an ADEX Award for design.
LET'S CONNECT
Do you have questions or comments about any of our products?
We want to hear from you.