Liberty Hardware Wins a 2022 Platinum ADEX Award – Delta Westdale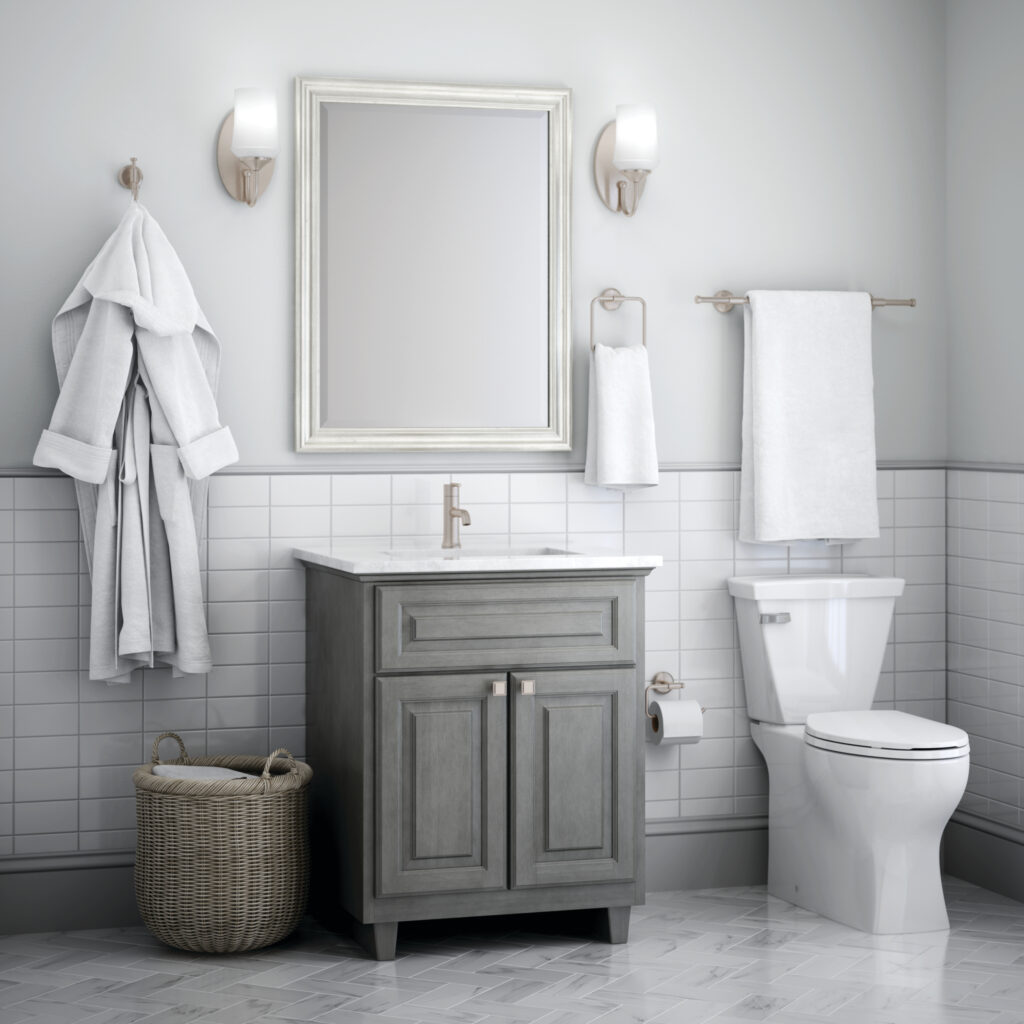 06/30/2022 | Press Releases
Winston-Salem, N.C. (February 14, 2022)
Liberty Hardware, a division of Masco Corporation, and leader in decorative and functional hardware for the home has been honored with a 2022 Platinum ADEX Award for the Delta® Westdale 24" Adjustable Towel Bar. ADEX (Award for Design Excellence) is the largest and most prestigious awards program for the design of furniture, fixtures and finishes marketed to the design trade. The Delta® Westdale 24" Adjustable Towel Bar was selected for this award by a panel of industry professionals.
The Delta® Westdale 24" Adjustable Towel Bar is a new and innovative wall-mounted design that adjusts to fit your needs in limited space design and versatile nature create a progressive functionality for your bathing space, while providing additional storage./p>
The Delta® Adjustable Towel Bar can extend through the posts and lock in place, providing customized center-to-center lengths between 12" and 22". The innovative design allows consumers to utilize the existing holes in their wall or cover the existing holes without patching and painting. Simply adjust to the desired length and mount just like a standard towel bar. When you want to lock the towel bar in place, slide the bar to the desired location and tighten the right post by turning the tube counterclockwise.
This Delta® Westdale 24" Adjustable Towel Bar is the definition of versatile with its ability to cover existing holes or easily mount into studs. The Westdale 24" Adjustable Towel is available in Spotshield Brushed Nickel and is complimented with three coordinating accessories to choose from (sold separately), giving your bathroom space a seamless style.
For more information on ADEX, visit www.adexawards.com.
For more information on the award-winning Delta® Westdale 24" Adjustable Towel Bar, visit www.libertyhardware.com/our-brands/delta.
About Masco Corporation
Headquartered in Livonia, Michigan, Masco Corporation is a global leader in the design, manufacture and distribution of branded home improvement and building products. Our portfolio of industry-leading brands includes Behr® paint; Delta® and Hansgrohe® faucets, bath and shower fixtures; Kichler® decorative and outdoor lighting; and HotSpring® spas. We leverage our powerful brands across product categories, sales channels and geographies to create value for our customers and shareholders. For more information about Masco Corporation, visitwww.masco.com.
About Liberty Hardware
Since 1848, Liberty Hardware®, has built its reputation by offering high quality decorative and functional hardware products at an exceptional value. The company proudly offers its extensive line of hardware products through home centers, retailers and distribution channels across the country. Today, as part of the family of Masco companies, Liberty Hardware looks forward to a bright future by continuing to respond to its customers' needs through unmatched service, outstanding quality, new product development and innovative design.
LET'S CONNECT
Do you have questions or comments about any of our products?
We want to hear from you.