Bathroom towel holders
Liberty Hardware Mfg. Corp. sells bathroom towel holders in a wide variety of shapes, sizes and styles. No matter what type of bathroom decor you have in mind, the towel racks and towel bars available from Liberty Hardware Mfg. Corp. will compliment your overall design style.
Click on the images below to find out where to buy each piece at a home improvement store near you!
Futura 24" towel bar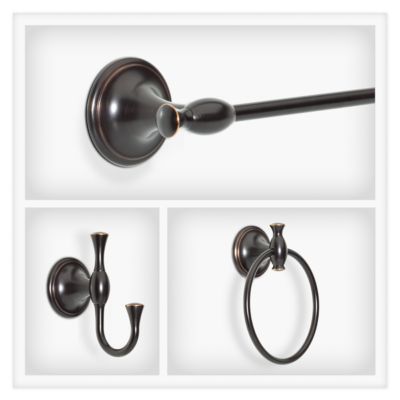 The Futura 24" Towel Bar is ideal when you're looking for something simple and sturdy to hold your towels. This durable bathroom towel holder comes in several finishes to match your design style. It's also easy to install, as the hardware is included.
Century 24" towel shelf with bar
The Century 24" Towel Shelf is an excellent bathroom towel holder that offers great versatility. The hanging towel bar allows for the shelf to be used for any number of storage needs. The minimalist style also serves most contemporary bathrooms very well, offering subtle lines and sleek geometric design.
Crestfield 24" towel bar
The Crestfield 24" Bathroom Towel Bar from Liberty Hardware Mfg. Corp. is designed with casual elegance in mind. Update your bathroom decor with this subtle design piece, which is available in several finishes to best match your faucets and other bathroom hardware.
Jamestown 24" double towel bar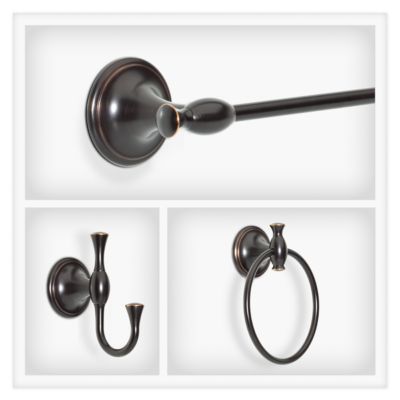 This beautiful piece combines a laid-back style with classic beauty and modern functionality. The Jamestown 24" Double Bar Bathroom Towel Holder creates a look that is chic and fresh while retaining a subtle elegance that fits well with any style.
Lynwood 24" towel bar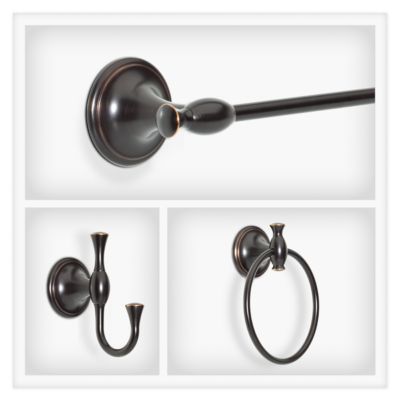 The Lynwood 24" Bathroom Towel Holder is a piece that fits well as a vintage addition to any bathroom. The crisp, square design attracts attention while serving to bolster the overall motif of your bathroom design.
Liberty Hardware Mfg. Corp. has towel holders for every bathroom
Before you start your next DIY home redecorating project, explore the multitude of style options available from Liberty Hardware Mfg. Corp. Our design experts have crafted bathroom hardware that is built for the long term and is available at affordable prices.
Find your favorite bathroom towel holders online today, and buy them at a home improvement store near you!